Original Star Trek
women's costumes and hair styles
Season Three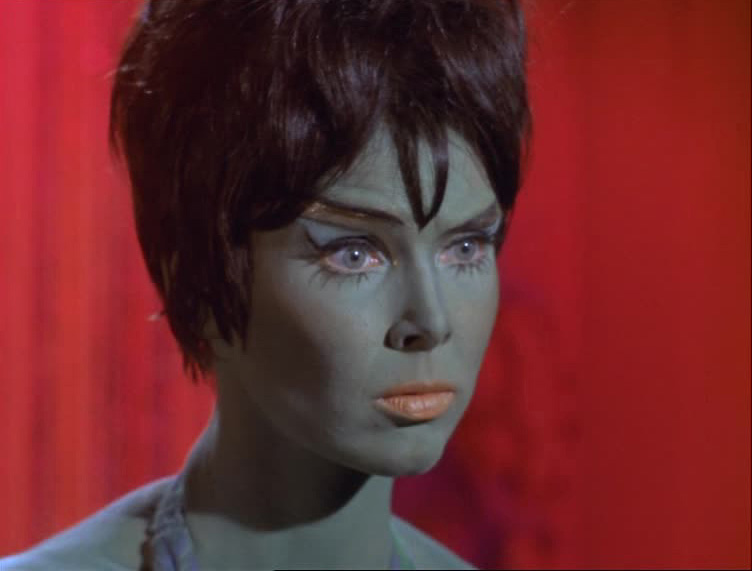 We start off with beautiful, slinky, green, lithe, insane, murderous Marta,
played by Yvonne Craig; a professional ballet dancer and actress who appeared in many films,
including two with Elvis Presley, and was famous as Batgirl (opposite Adam West).
In the ST episode "Whom Gods Destroy" she wears a sweet little costume, a cross between
a Speedo swim suit and Peter Pan, dances barefoot, and nearly murders her lover, Captain Kirk.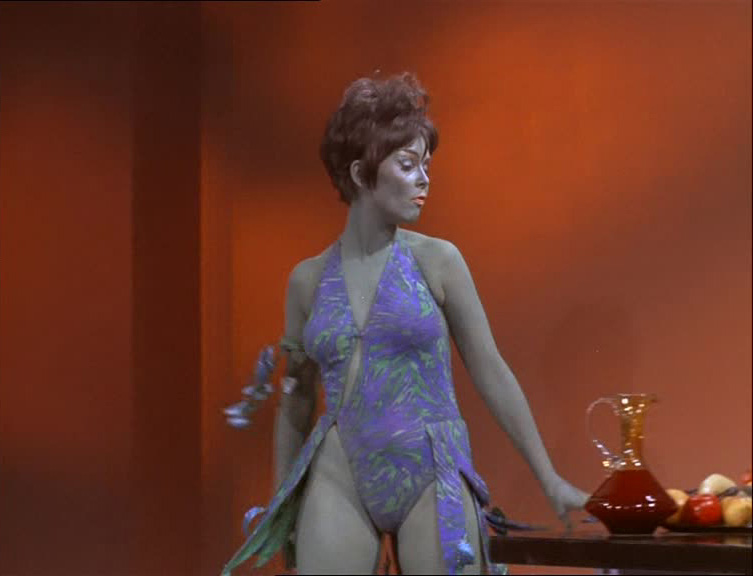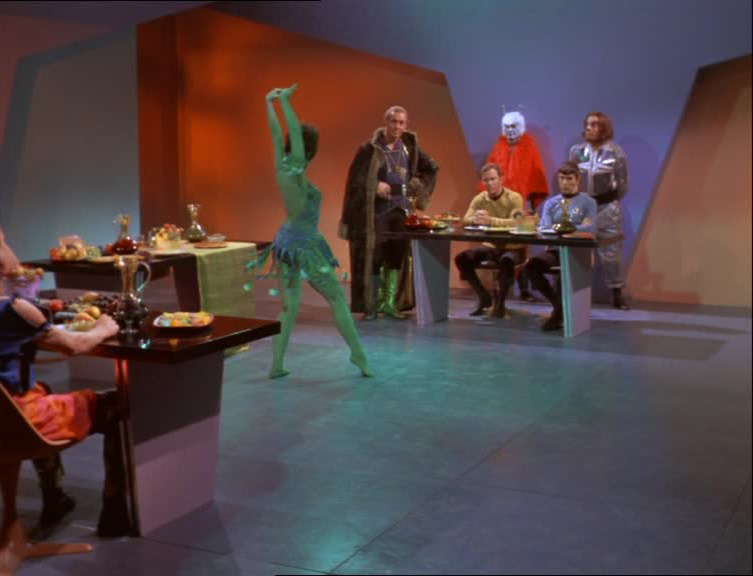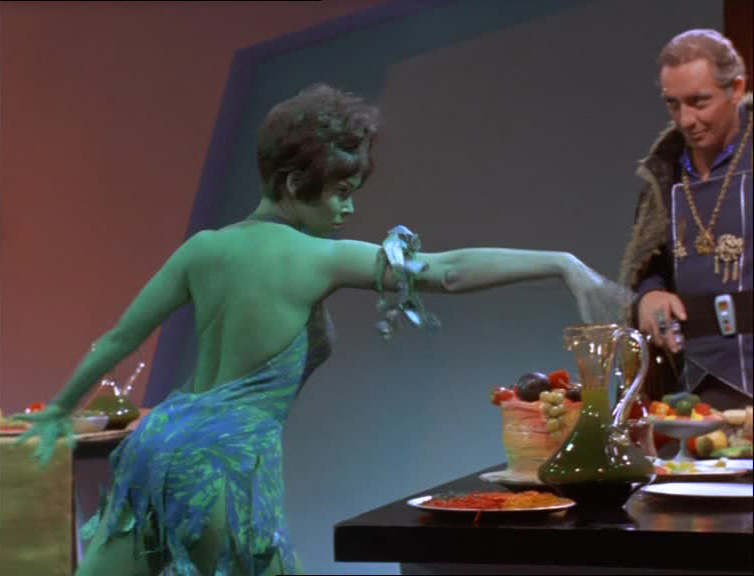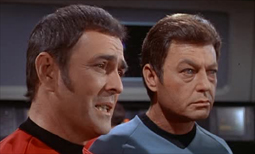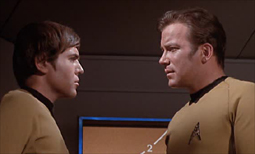 "Wink of an Eye" featured tall, slim, blonde, lovely, Kathie Browne as the character Deela.
She appeared in dozens of other well-known tv shows.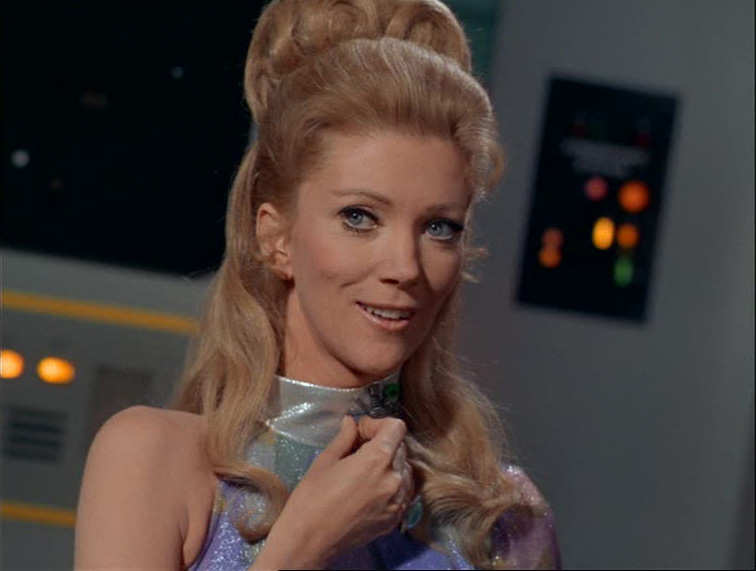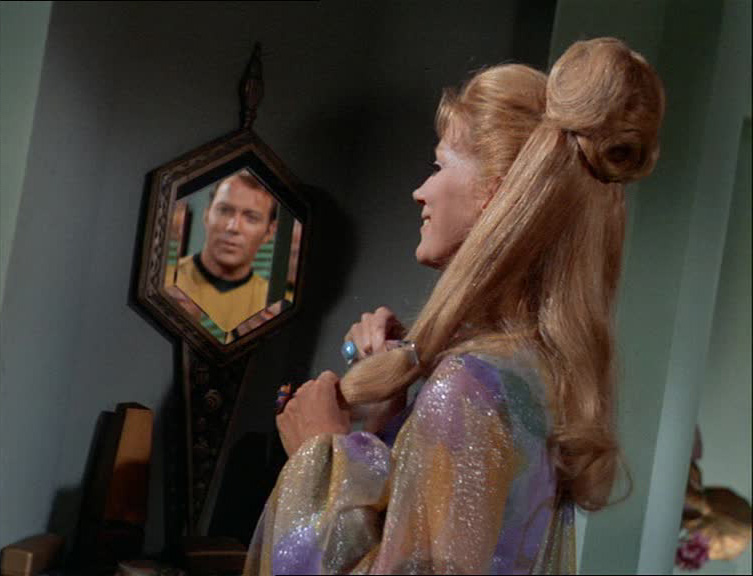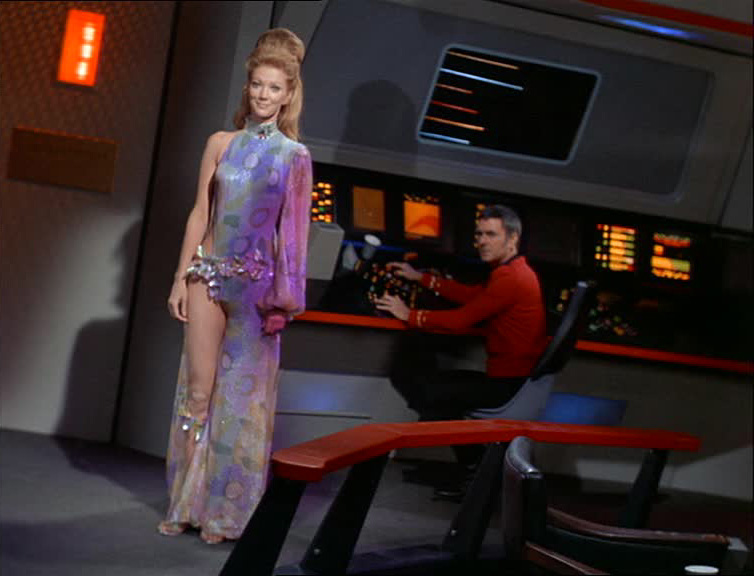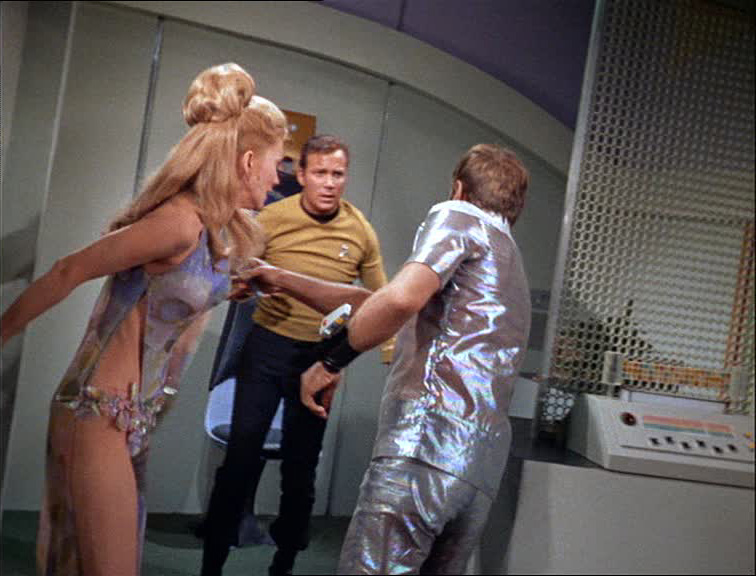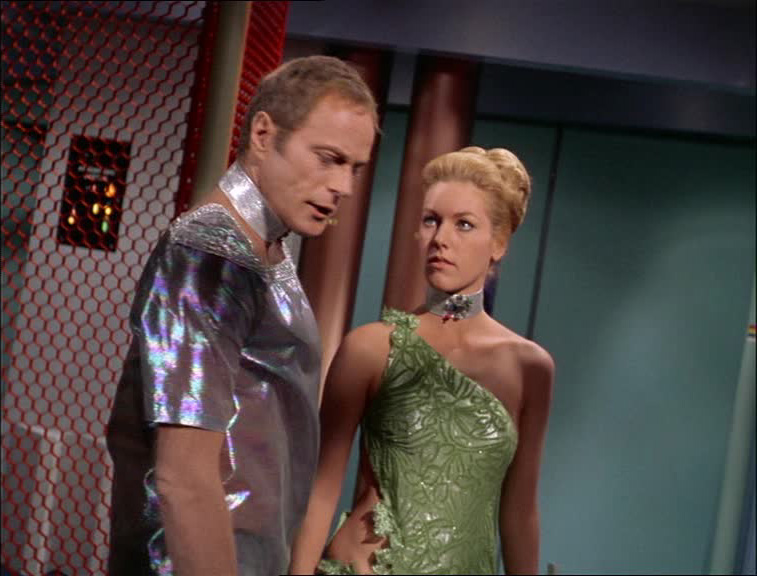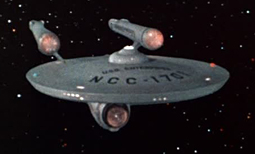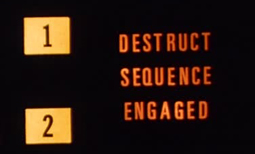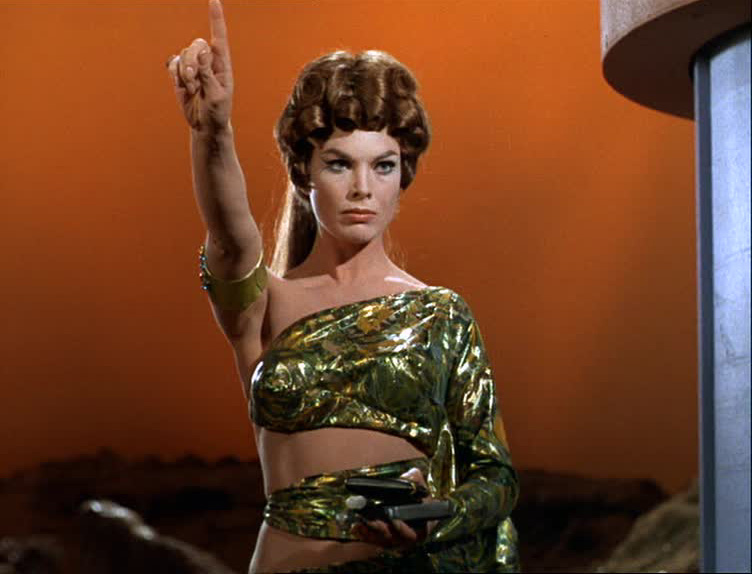 Kate Woodville played the character Natira in "For the World is Hollow..."
She also appeared in Danger Man, Mission Impossible, The Avengers,
among other well-known tv shows.
Here, she wears a shiny green and gold gown and fabulously long brown hair.
Never mind the plot idiocies...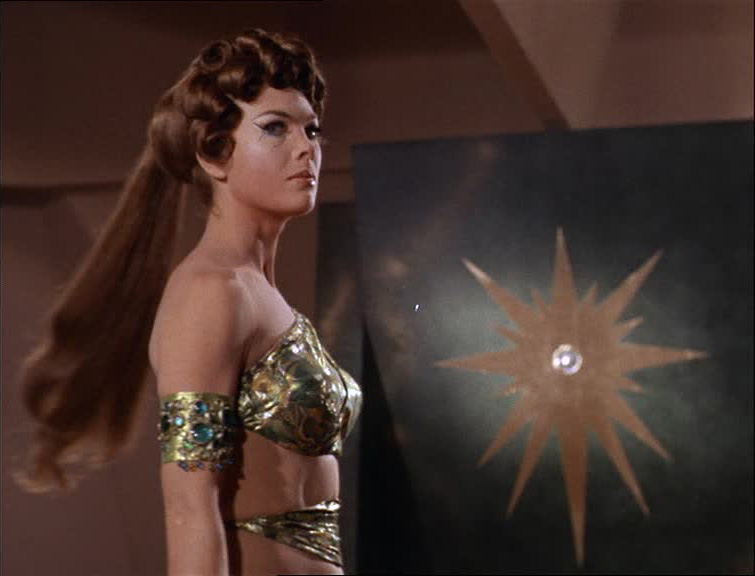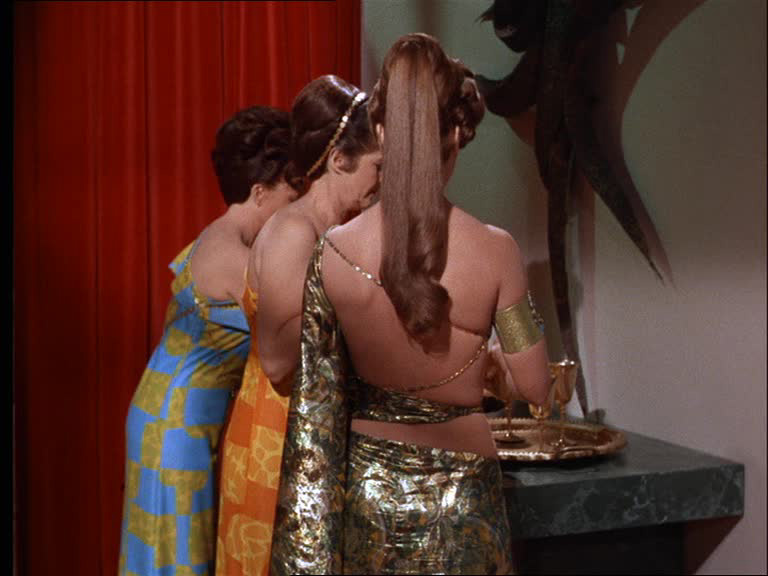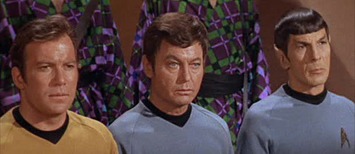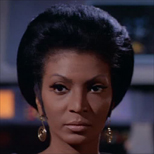 Below: Canadian film, stage, and tv actress Sharon Acker played Odona
in the episode "Mark of Gideon."
It's all about birth control.
Love that see-through material.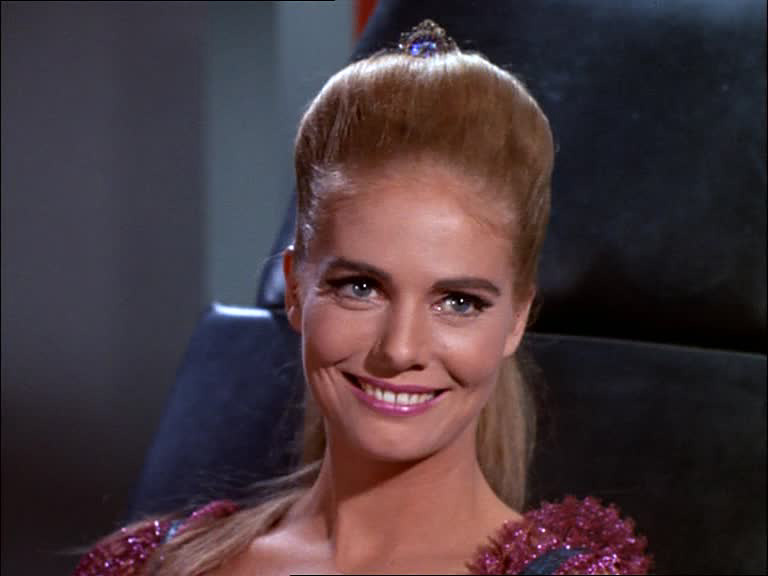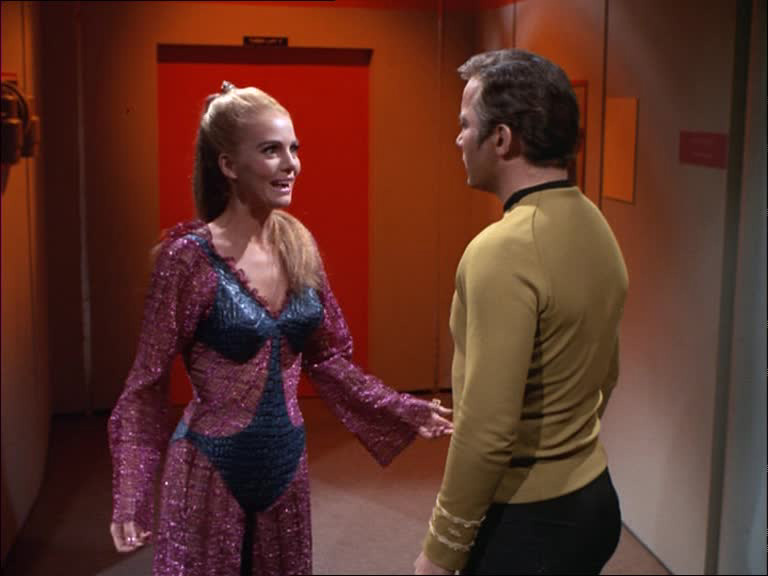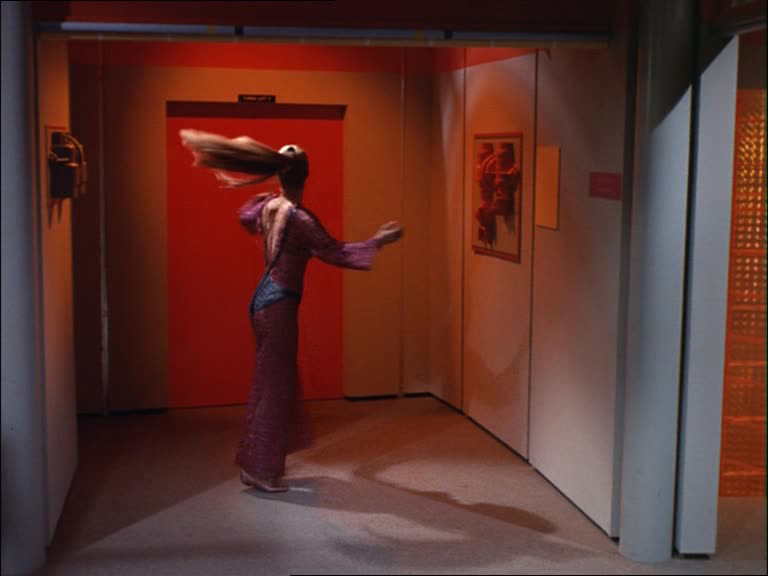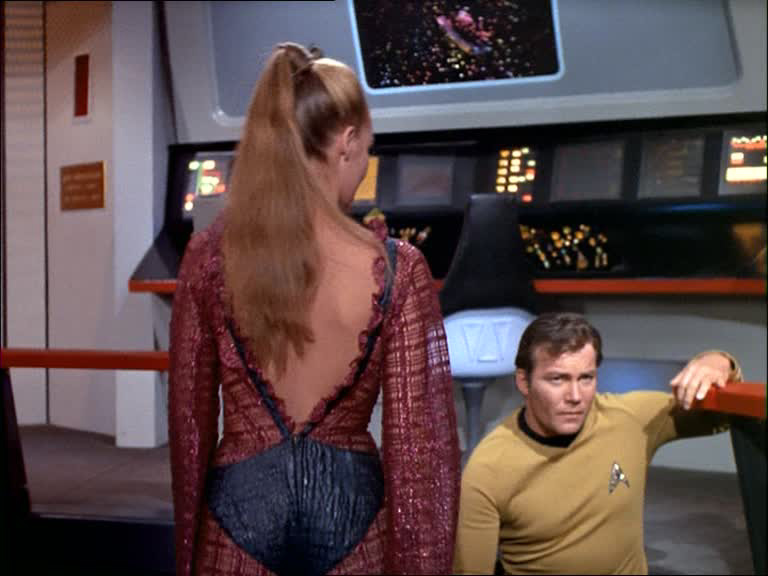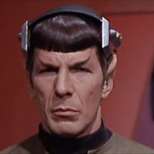 "Spock's Brainless", universally acclaimed as Star Trek's nadir,
featured actress Marj Dusay as Kara.
Ms Dusay was better known (and probably preferred to be remembered)
for her long-running role in the daytime tv show Guiding Light.
Dig those thigh-high purple boots !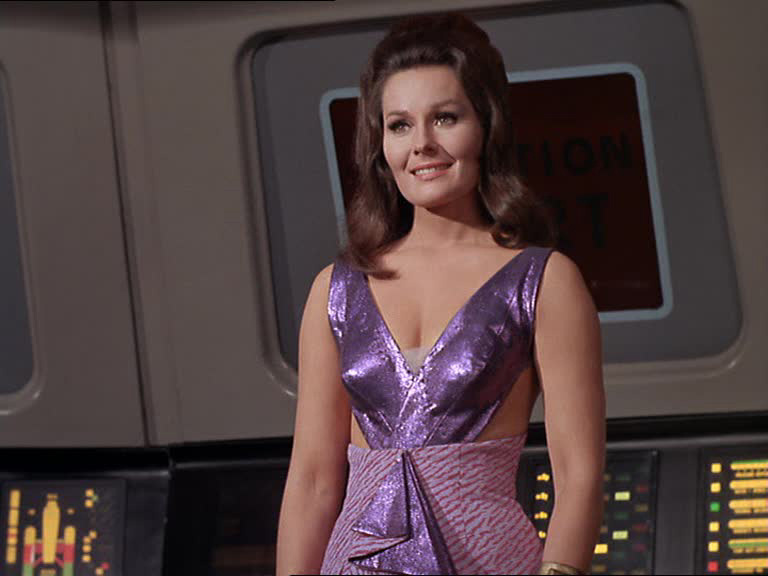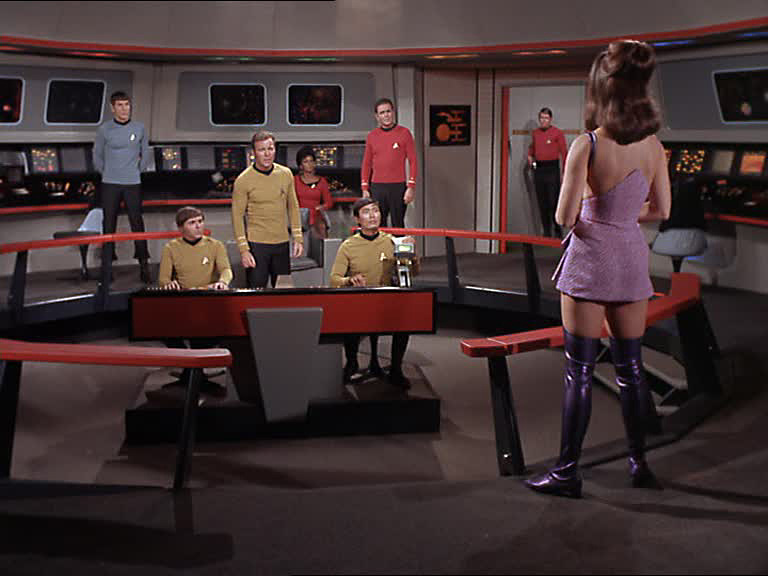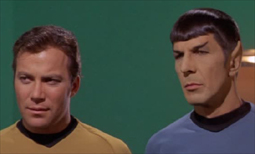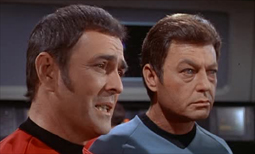 The episode "Elaan of Troyius" starred France Nuyen as the Bratwoman, Elaan.
Suitably exotic looking (French-Roma mother, Vietnamese father),
with a fabulous pouty look,
she is one of the most memorable secondary characters of the show.
She donned four skimpy outfits during this episode.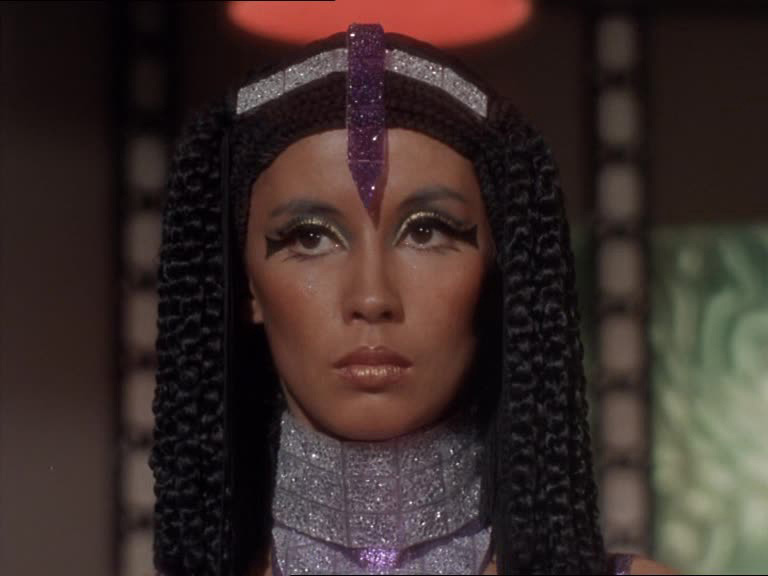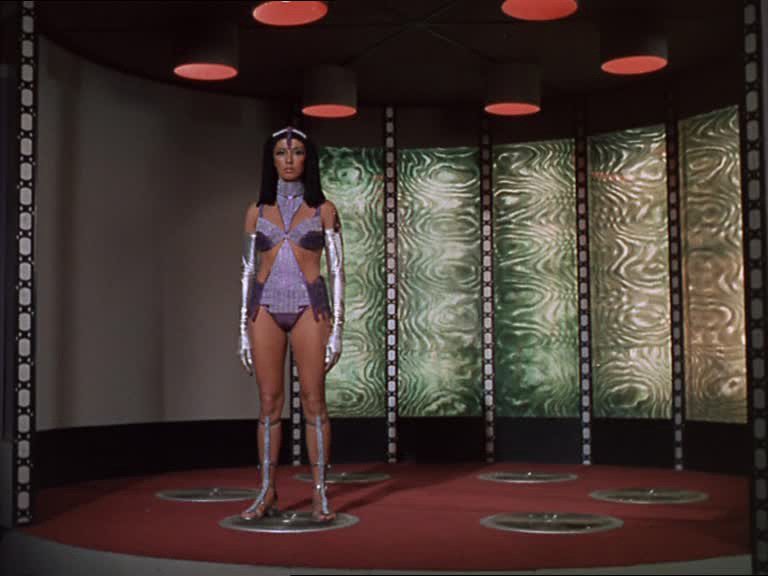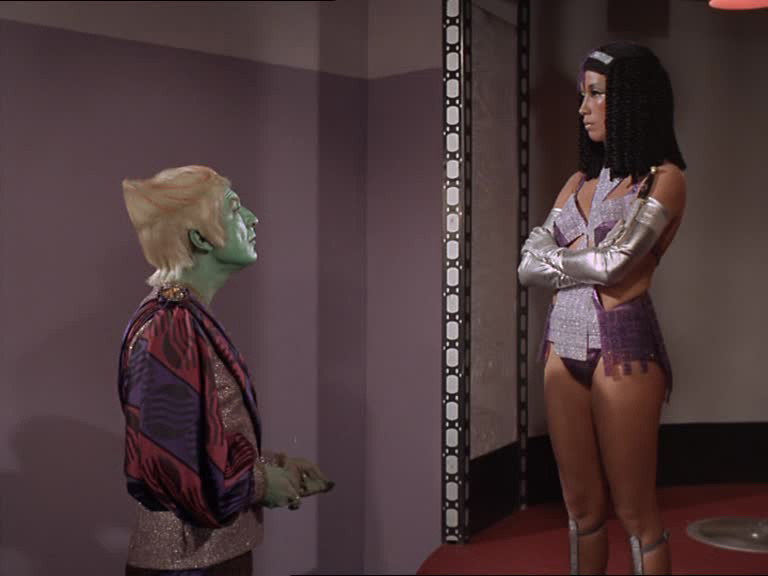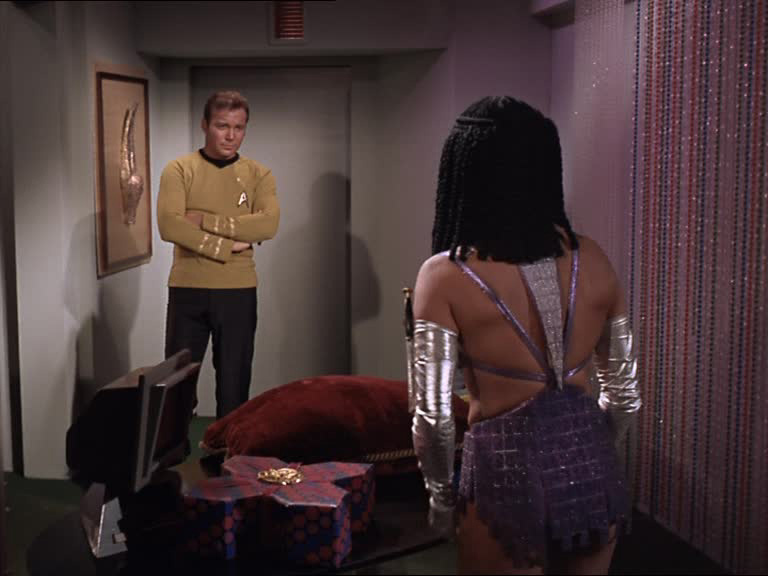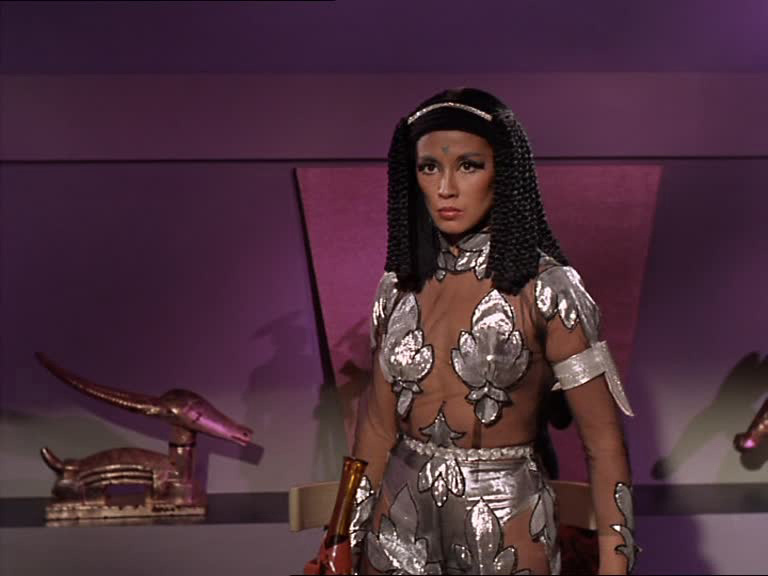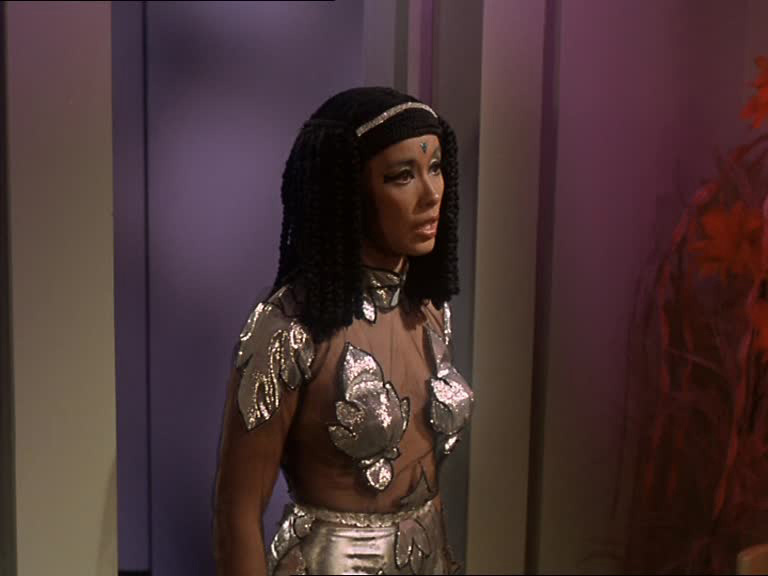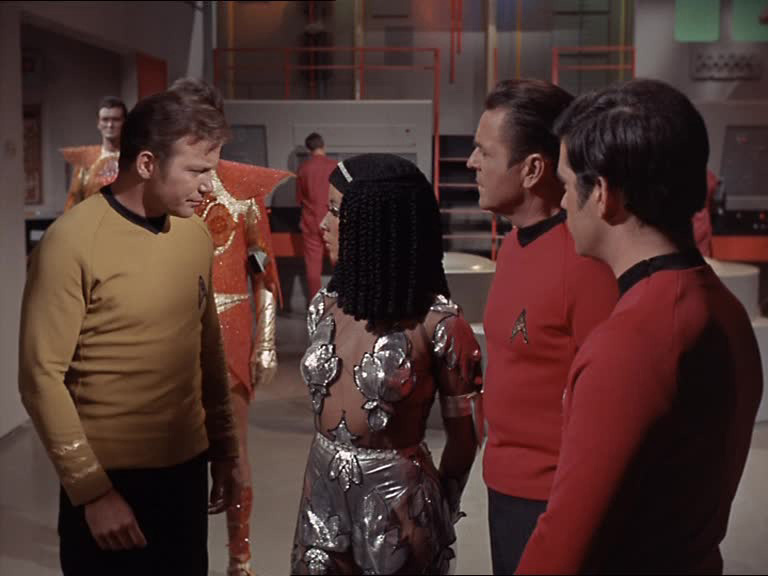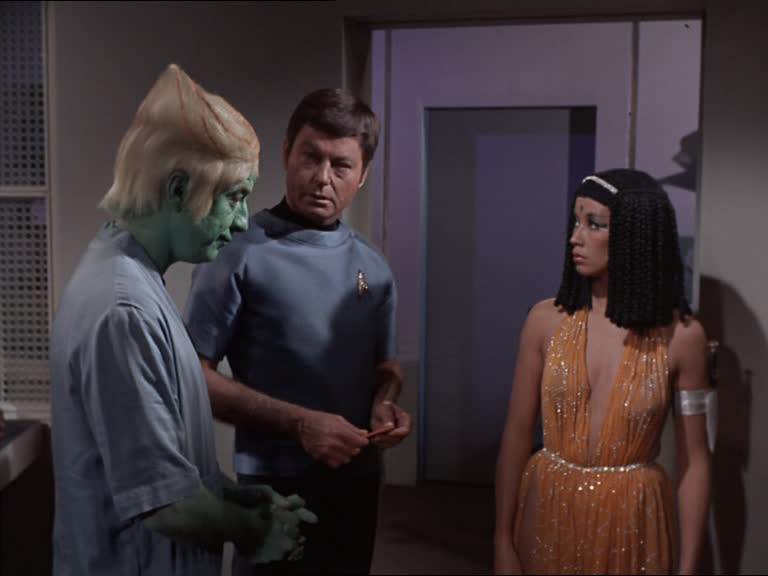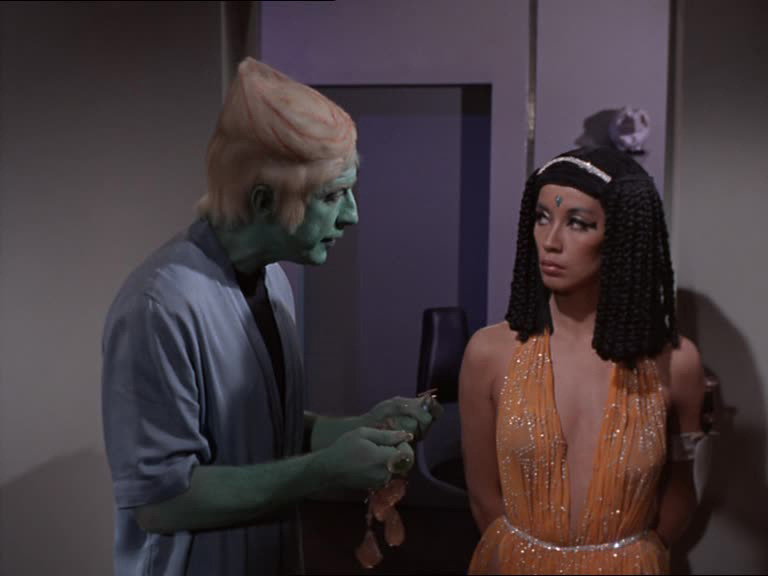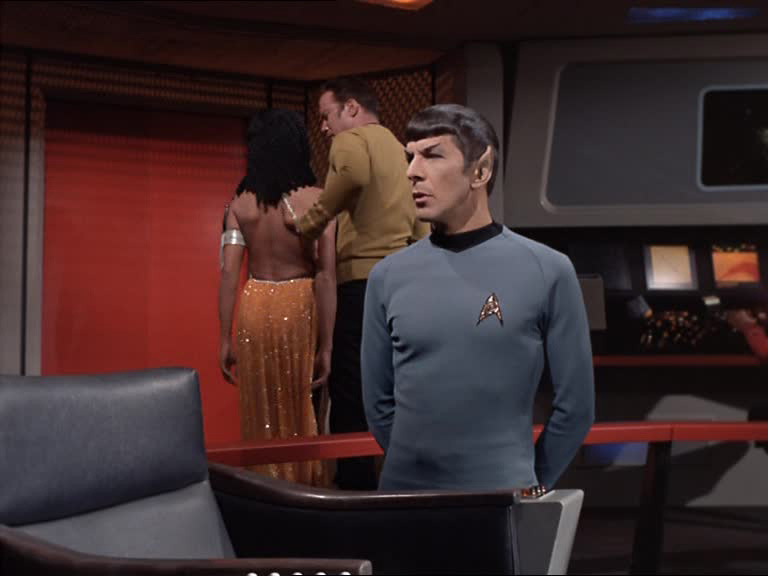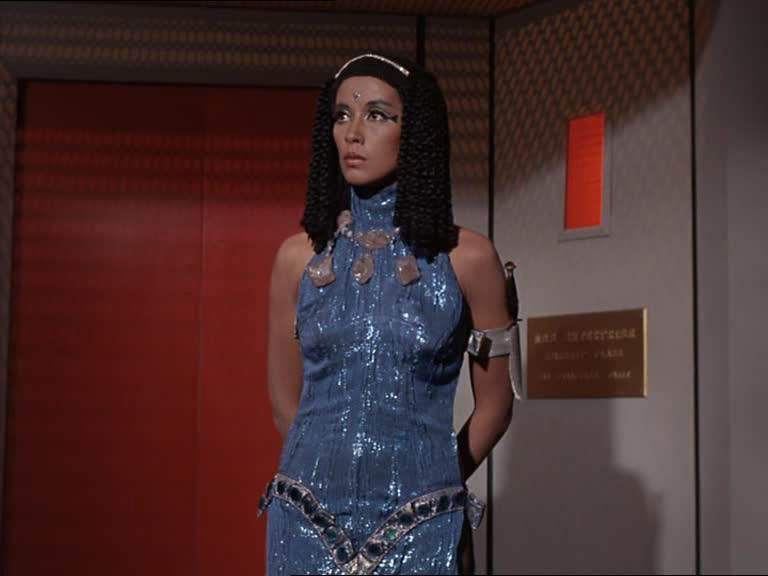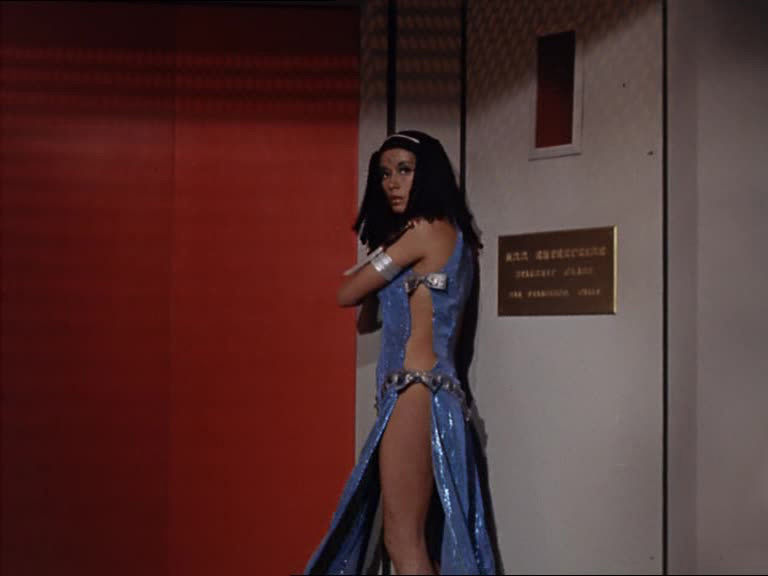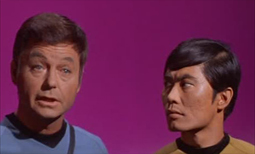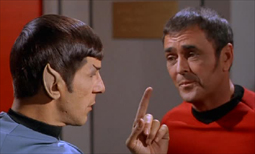 The episode "That Which Survives" starred Lee Meriwether as Losira.
Ms Meriwether was a Miss America pageant winner, and appeared in numerous tv shows
including Batman as Catwoman (1966), Time Tunnel, The Munsters, and All My Children.
Her belly button was apparently too sexy for ST audiences; it was covered up.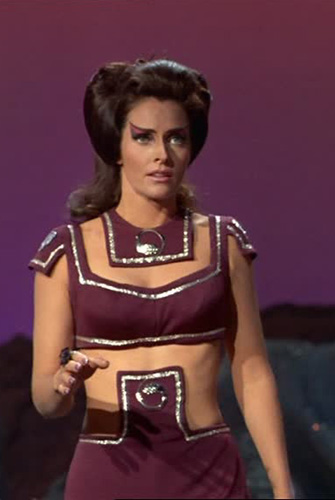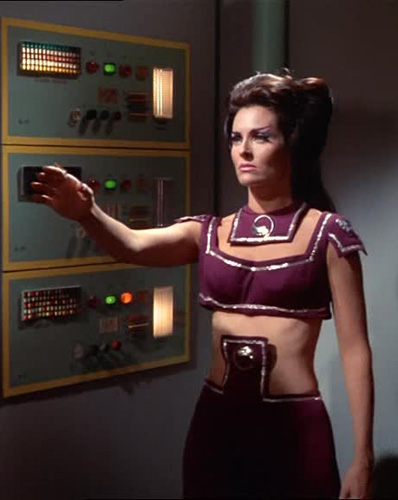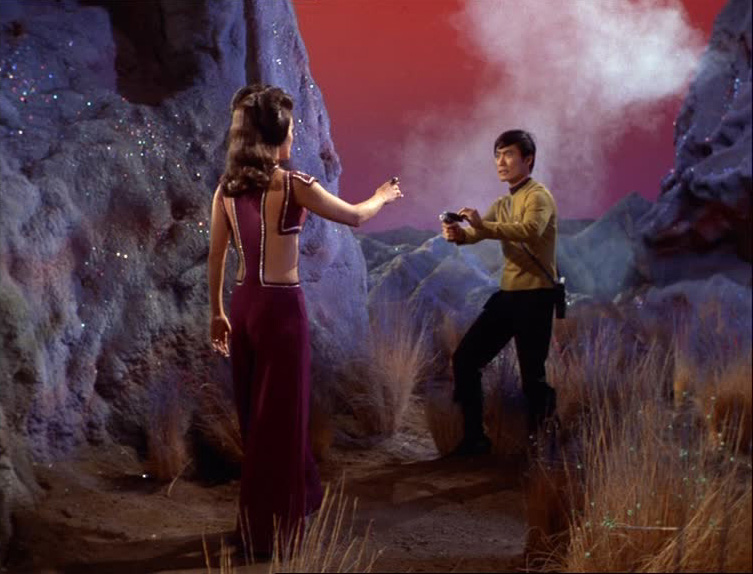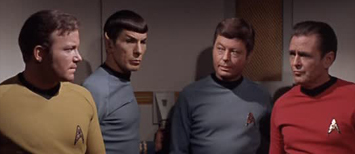 The episode "Requiem for Methesula" posed the Sheldonian question,
'if I were an android and didn't know it,
and you were my friend and did know it, would you tell me?'
The android in question is Rayna, played by Louise Sorel.
Ms Sorel appeared on Broadway, films, and dozens of tv shows,
including Bonanza, Charlie's Angels, Hawaii Five-O, and Days of Our Lives.
In this ST episode, she wears a sparkly gown.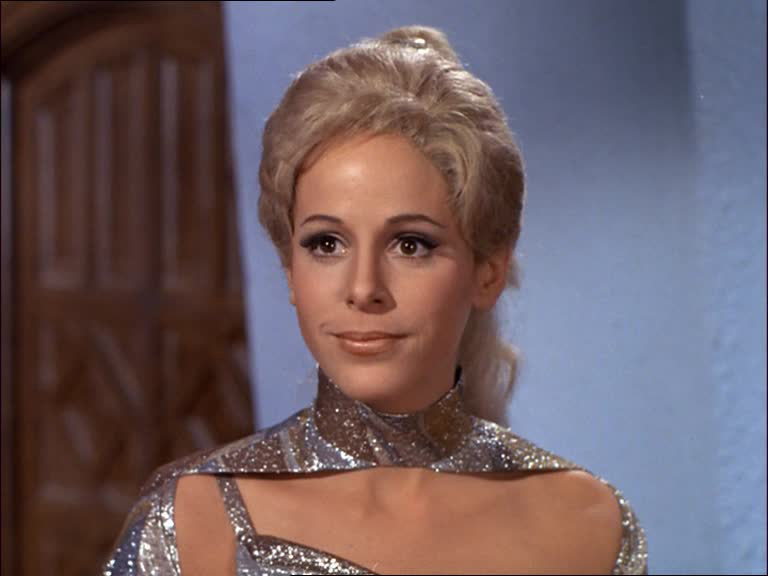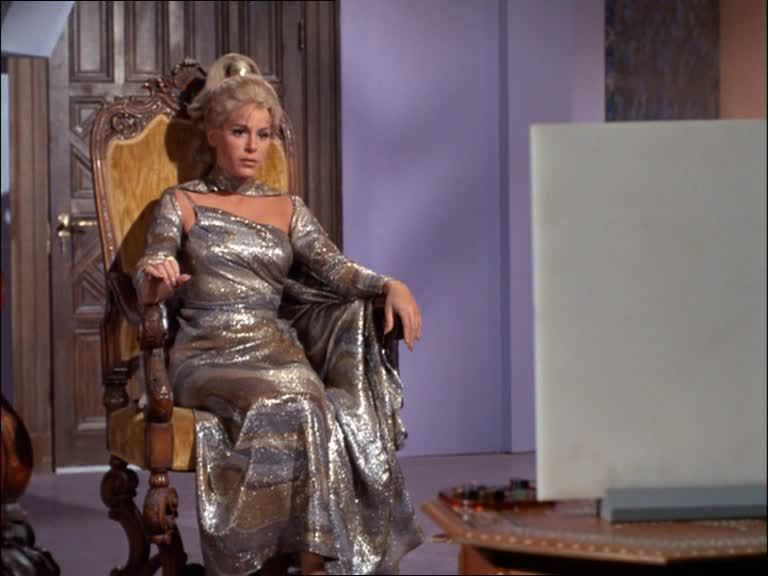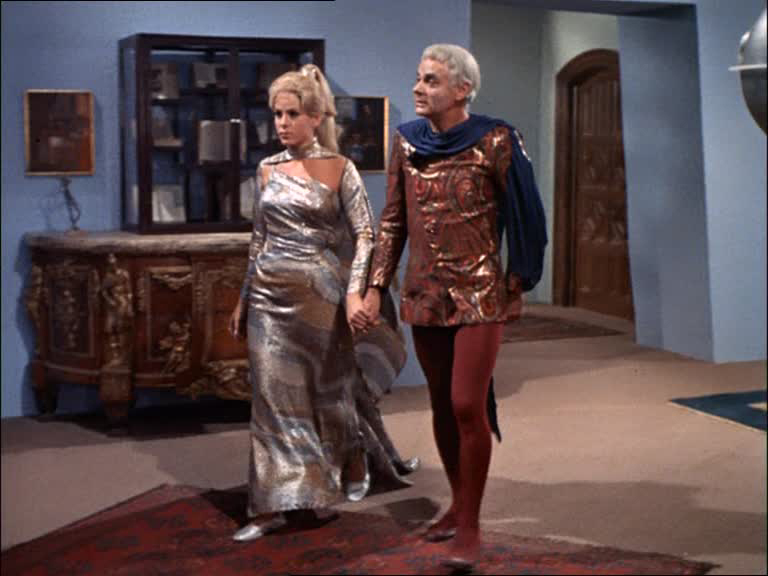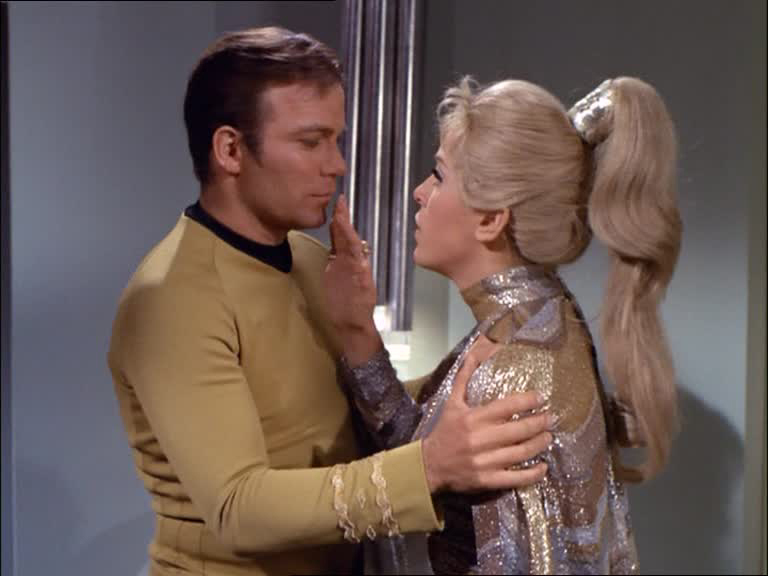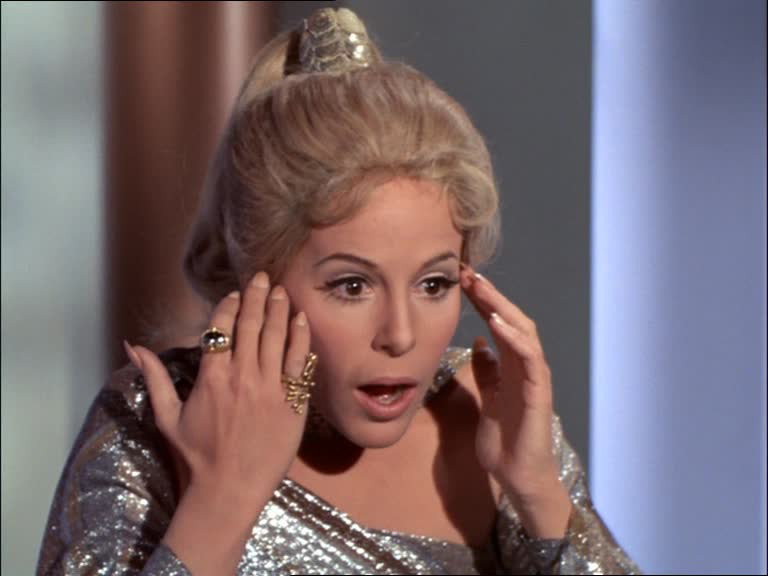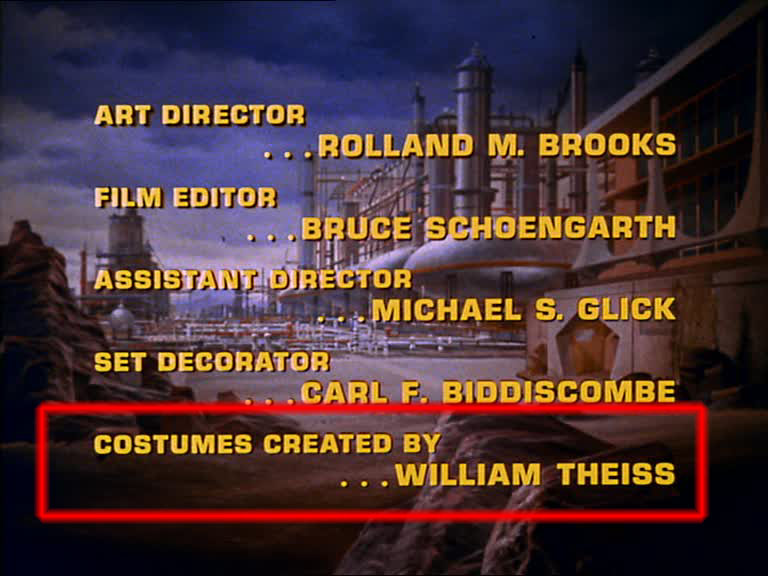 Season three continued Click here

Season one features Click here

Season two features Click here